Car Shipping in San Diego

Ocean Beach. Pacific Beach. Mission Beach. Life's a beach in San Diego… and a warm, year-round paradise for anyone who craves a casual, active, fun-filled lifestyle. It is also in the far, far, farthest southwestern corner of California, which makes professional car transport a very appealing option, whether you're shipping the classic convertible of your dreams or moving the family Corolla, Nationwide Auto Transport has got you covered.
The Car Transporter That Makes Everything Automatic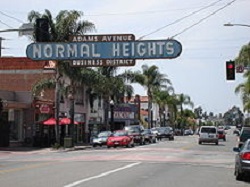 The devil is definitely in the details when you're making a big move – and we take care of every one. So why drive your car to your new home when Nationwide Auto Transport, the experts in car shipping. can save you on fuel, maintenance, lodging, meals – and save on the frustrations of doing it all yourself.
Nationwide Auto Transport will get you on your way to a no-worries experience. Just call 800-689-6498 for your free car transport quote. Then relax, because your vehicle will be taken care of every step of the way. That's we we're the car transporter known for customer satisfaction, and why we enjoy so many repeat customers.
San Diego Car Shipping Service, Service, Service
With Nationwide Auto Transport, it's easy does it… as in the ease of door-to-door service. We come to you, pick up your vehicle, take care of everything en route, and then drop off at the specified location – and at the promised date and time.
Go, Go, Go to San Diego
San Diego may be most famous for its wonderful year-round weather and easy-going, by-the-beach lifestyle – but there's more to San Diego than getting a good suntan. Downtown neighborhoods like the Gaslamp District and Little Italy are alive with nightlife, from fine dining to a a cutting-edge music scene. Art museums, festivals and galleries abound. And this is where the "big boys" come out to play, whether you're talking about the San Diego Chargers or that biggest boy of all, Shamu at the world-renowned Sea World.
Spanish explorers first came here in 1542 – and you won't want to wait to get started exploring it yourself. With Nationwide Auto Transport, your car will be ready to go when you are. So c'mon, let's get moving – get your FREE car shipping quote right now!
Providing Nationwide Auto Transport Services for the ALL Areas of California including: