Sacramento Vehicle Transport
If you're looking for a top-rated car transporter to ship your vehicle to Sacramento, you're not alone. This bustling state capital, though not as glitzy as some California destinations, is one of the state's fastest growing metro areas, rapidly approaching 2 million residents. We're sure you'll enjoy the historic downtown, the beautiful waterfront and the new restaurants that are earning the city some culinary respect – but you may not enjoy competing on the roads with the produce trucks hauling vegetables from the Central Valley, or all the commuters making their way from Silicon Valley.
Let the Expert Car Transporters Handle Everything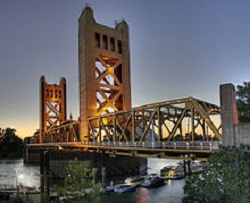 Do you really want to drive your car all the way to your new home yourself? Consider the cost of gas, hotels, meals, tolls... not to mention the time it takes. Then consider the advantages of letting the experts handle everything for you. Rely on Nationwide Auto Transport to save you time, money and much more.
Nationwide really is the smart move. Our online auto transport quote is FREE and it will get you on your way to a worry-free vehicle transport experience. If filling out simple quote form is not for you, feel free to give one of our car transporter specialists a call today at, 800-689-6498. You can be sure your car will get picked up on time, taken care of on the way, and delivered when promised to your new home in Sacramento. That's our approach to keeping customers satisfied, and it's why so many of them keep coming back.
Sacramento Auto Transport
With Nationwide Auto Transport you get more – more attention to detail, more consideration of your budget and schedule – and more service at every step of the way, door-to-door. We pick up your car at the location you specify, and drop it off exactly where you want. That's why they call us "Nationwide".
Sacramento – A Capital Idea!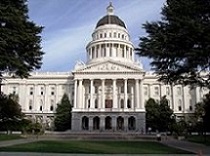 Even if the Governor doesn't invite you over to the Governor's Mansion for dinner, Sacramento still has more than enough appeal to make you say "I'll be back!" Take a ride along the shade-covered bike paths by the Sacramento River, or go rafting right down it. Tour the grand State Capitol building, or wander through the historic old downtown boasting more than 100 Gold Rush era buildings, cobblestone streets and wooden sidewalks. Or come for the Jazz Festival and just chill out. Sacramento is just waiting for you to discover its many charms. So let's get moving – get your free auto transport quote, right now!
Providing Nationwide Auto Transport Services for the ALL Areas of California including: