Monterey Auto Transport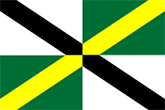 If you want to know about California, you need to come to Monterey. It was the original capital of Alta California before statehood and had California's first theatre, public library and newspaper. It's a picture postcard of the California coast with Big Sur and Pebble Beach golf course nearby. And it's a special place to car enthusiasts with the Mazda Raceway Laguna Seca close at hand. And if you need auto transport to Laguna Seca or anywhere in Monterey country, Nationwide Auto Transport in ready to roll.
California Car Transporters
Mile for mile, Monterey has more scenic drives than just about anywhere in California. So you'll need your car. And there's no easier way to get your car to Monterey than with Nationwide Auto Transport. For great service at a fair price, you can count on Nationwide. See for yourself with a FREE auto transport quote. You'll not only save money over moving it yourself, you'll have more time to explore the Monterey peninsula.
And if you're interested in the events at Laguna Seca, check our nationwide listings of road rallies, car shows and auctions. At Nationwide, we're car transporters who are also car enthusiasts ourselves. And if you're buying or selling, we have great rates for dealer transport services, auto auction shipping, fleet transport, and dealer-to-dealer or dealer-to-customer shipping. You don't have to own a race car to know Nationwide Auto Transport gives every car the care and attention it deserves. Just check out our customer reviews.
How Fast Can Our Car Transporters Go?
Sometimes you need auto transport faster than standard delivery. That's when you need Nationwide's Express Car Shipping Service. Within 48 hours of your order, Nationwide's reliable and experienced transportation pros can be at your door, virtually anywhere in the U.S., ready to haul your car. You can choose from a standard trailer or an enclosed trailer, to protect your car from the elements. Whatever the emergency, you can always call one of our vehicle transport specialists at 800-0689-6498 to customize the details of your express delivery.
Motor Sport Car Transporters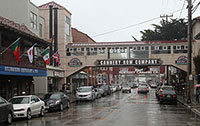 Whether you're coming for the races at Mazda Raceway Laguna Seca, or getting away from it all at Big Sur, Monterey has a lot to offer. From Pebble Beach to Fisherman's Wharf and Cannery Row, there's lots to see. And you'll see more of the sights when you leave your auto transport chores to Nationwide. Plan your move now with a FREE auto transport quote. Wherever you need to go, Nationwide knows the way!
Providing Nationwide Auto Transport Services for the ALL Areas of California including: