Los Angeles Auto Shipping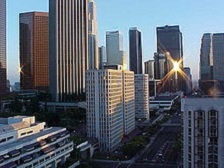 L.A. Lotusland. La La La Land. Whatever you call it, there's no place like Los Angeles. Movie stars. Muscle Beach. Sunset Strip. Beverly Hills. Valley Girls. Beach Boys. It's the American Dream Factory – but for a place whose real name means "City of Angels", it can be hard on a driver. Ten-lane freeways. Ten mile traffic jams. Whether you're shipping a classic car or moving to California to make it big, be sure to ask yourself one key question: "Do I really want to do the driving myself?"
You don't have to be driving a Bentley or Ferrari to get the movie star treatment when you ship your auto to L.A. Nationwide Auto Transport always gives your car top billing – which is why we're so well known for true customer satisfaction. From picking your car up to transporting it all the way to your new home, we take meticulous care at every step, saving you time (and big bucks) in the auto shipping process. We're the experts in car transport, so let us handle the hassles for you, even as we save you on gas, maintenance, and hotels... the works.
Smart moves; start here, with our ABSOLUTELY FREE online auto shipping quote. You'll not only get a great price, you'll get great service, with kid-glove treatment for your car and the most considerate treatment for you. It's no wonder so many of our car shipping customers turn into repeat customers.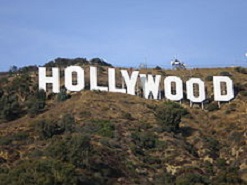 Auto Shipping to Los Angeles
At Nationwide Auto Transport we pride ourselves on making auto shipping easy. And what could be easier than door to door service? We come to you, wherever you want, pick up your car and then drop it off (ever so gently) wherever you're going. With the experts in auto transport at Nationwide, it's easy, easier, easiest.
Now Starring in L.A. – You!
The great thing about going "California Dreamin'" in L.A. is that there's something fun to do every waking hour. Tour a movie studio (or two), take in a rollercoaster over the water on the Santa Monica Pier, visit world-class art museums, shop for some big-time bling on Rodeo drive, or pursue simpler (and cheaper) pleasures playing in the waves along the endless miles of wide, wide public beachfront.
You'll definitely need your car to get the most out of LA (OK, to get anywhere in LA) – and with Nationwide Auto Transport, you won't have to wait an extra minute to start enjoying one of America's most fascinating locales. Got a car to transport? Then let's get moving – get your free car transport quote now!
Providing Nationwide Auto Transport Services for the ALL Areas of California including: