Hollywood Vehicle Transport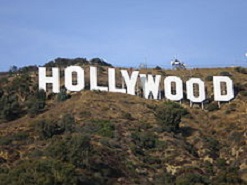 Hollywood, Tinsel town, the movie capitol of the universe. Fans flock to Hollywood for a chance to experience the magic and maybe see a star or two. On the Hollywood Walk of Fame, you can see the handprints and footprints (and even hoof prints) of American's favorite stars. And when you're looking for a company famous for car transportation, Nationwide Auto Transport is ready to put your show on the road.
The Show Business of Car Transportation
From the heights of Mulholland Drive to Hollywood Boulevard, Californians rely on Nationwide Auto Transport. Why? Because they treat every move like a big production, but they keep a lid on the budget. They pamper each vehicle like a temperamental movie star and yet deliver your car to its destination for less than a movie star's bar tab. How affordable can moving your vehicle be? Get a FREE auto transport quote and see how affordable car transportation can be.
The secret of comedy is timing and sometimes that's the secret of auto transportation too, which is why Nationwide offers Express Car Shipping for those times when you need faster than normal delivery. Within 48 hours of your order, Nationwide's reliable and experienced transportation pro's can be at your door, virtually anywhere in the U.S., ready to haul your car. Whatever the emergency, you can always call one of our vehicle transport specialists at 800-0689-6498 to customize the details of your express delivery.
The Right Trailer for Vehicle Transport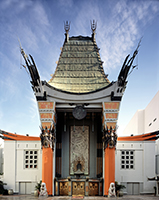 And if you need your vehicle delivered in picture-perfect condition, consider our enclosed auto transport service. Your car will be transported in an individual, completely enclosed trailer to keep it safe from dirt, grime, weather and paparazzi. It's the perfect way to transport exotic cars, classic cars, luxury cars, motorcycles or any highly prized car. Our professional car transporters will come to any location you name, carefully load your vehicle into its private trailer and deliver it to your drop off point in ready-for-close-up condition.
Experience Star Performance in Car Transportion
So catch a movie premiere at Grauman's Chinese Theatre, see the headquarters of Capitol Records (it's shaped like a stack of LP's) and maybe even run into a star or two at the classic movie-industry watering hole, Musso & Frank's. Or to see more stars, you can always visit the Griffith Park Observatory. And for the star treatment for your car, your trailer is always ready with Nationwide Auto Transport. Get your FREE auto transport quote now!
Providing Nationwide Auto Transport Services for the ALL Areas of California including: