Little Rock Car Shipping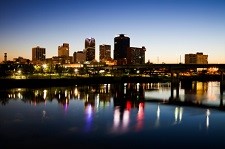 Is it a small town? A big city? A parkland? An urban center? If you need to ship a car to or from Little Rock Arkansas, you may already know that this multi-faceted state capital has much to offer, and may be delightfully difficult to define. Thankfully, for anyone needing to find car carriers serving Little Rock, there's one auto transporter that is very easy to define as a great value, reasonably priced, and with unbeatable customer service: Nationwide Auto Transport.
Your Checklist for Comparing Car Carriers
It's a simple fact: auto transporters are not all the same. We encourage you to compare car shipping companies with the checklist. Does an auto transporter have:
___ Great rates (at Nationwide, your
rate quote
is always absolutely free)
___ Excellent
customer reviews
___ A good reputation, with a top
BBB rating
?
Save Money with this Auto Transporter
Nationwide Auto Transport not only offers you excellent rates compared to many other companies – we may also give you significant savings versus driving a car yourself (go ahead… just add up the likely cost of hotels, gas and meals).
Save Time with the Car Shipping Professionals
When it comes to picking a Little Rock car shipping company, why not pick the one that comes to you? Just call and we'll come to your location, load your car on our carrier (under your watchful eyes) and then carefully, quickly transport it directly to whatever address you tell us, within the 48 continental United States. You may even select between an enclosed car carrier, for the ultimate in automotive protection, or an open auto transport, for super savings.
Little Rock Really Rocks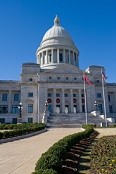 This state capital can be as easy-going as a small town or as dynamic as any big city. It's a center of government, education, health care and business. After a visit the Clinton Presidential Center, head over to the River Market entertainment district. Take the kids for the ride of their young lives on the world's only surviving "Over the Jumps" Carousel at the zoo – and then treat them to a cheese dog (it was invented here). Or take in a little rock and roll, jazz, blues and more at one of the many local clubs… unless you'd prefer a more upscale evening at the symphony or ballet.
The choices are many, and they all await you in Little Rock. But first you need to choose a car shipping company. Click here for your FREE QUOTE from Nationwide Auto Transport.
Providing Nationwide Auto Transport Services for the ALL Areas of Arkansas including: