Jonesboro Car Transport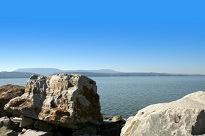 Looking for an area that really knows how to shake things up? Try Jonesboro, Arkansas, which straddles a ridge created by the great earthquake of 1812! We realize, however, that if you're looking for motorcycle shipping or auto transport, you'd likely prefer a less exciting experience. That's why we created an ultra-dependable, highly affordable car transport service for Jonesboro (and the rest of the country): Nationwide Auto Transport.
Motorcycle Shipping, Automobile Transport… Whatever Your Vehicle Shipping needs
Whether your need to transport your Harley-Davidson or a Honda Accord (or your bass boat or classic Jaguar XKE), Nationwide Auto Transport can handle everything for you, for a very reasonable rate.
Compare our rates to those of any other car transport company serving Jonesboro. Be sure to also compare our costs to the expense of driving that car or motorcycle yourself – all the bills for lodging, meals, fuel, and the value of your time. Anyway you add it up, shipping your motorcycle or car with Nationwide Auto Transport is a smart move indeed.
The Automobile Transport Recommended by the REAL Experts – Customers!
We don't expect you to take our word about our excellent rates and service – we encourage you to see what our customers say, and compare their comments to other customer reviews. Does a car transporter provide personal, courteous service, from management to the drivers? Do you get your choice of enclosed car carriers or open car transports? Does a company have a good on-time delivery record? Is their BBB rating A+?
With Nationwide Auto Transport, you get all that and more, including the easiest way ever to ship a vehicle: door-to-door delivery. It's exactly what it says, and every bit as easy as it sounds. All you do is call. We come to your door, load your motorcycle or car onto the carrier at your location, and then delivery it promptly to whatever address you say (within the 48 continental United States). Motorcycle shipping and automobile transport just doesn't get any better, or easier, than this.
Enjoy Jonesboro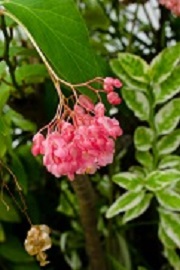 This thriving college town is home to Arkansas State University – but it offers much more than pep rallies and college ball games. Take in a play at the Forum, or a fine arts performance at The Fowler Center. Go fishing or camping. Choose from a wide variety of restaurants. Whatever you like, you're likely to find it here.
Click here for your FREE QUOTE from Nationwide Auto Transport for car and motorcycle shipping to Jonesboro.
Providing Nationwide Auto Transport Services for the ALL Areas of Arkansas including: