Auto Shipping in Fayetteville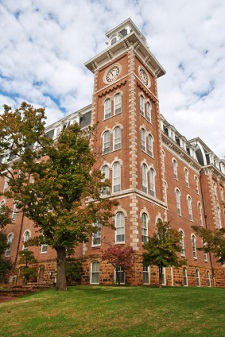 Do you need to ship a car to the home of the famous Razorbacks? Or perhaps you have to ship an auto from Fayetteville to one of the other great small cities across America. Whatever your auto shipping need to or from the northwest corner of Arkansas, you can rely on Nationwide Auto Transport for affordable, dependable service.
Option 1: Ship a Car to Fayetteville
If you're looking for the best auto shipping company, start by researching the best auto shipping rate. We're confident that if you compare Nationwide Auto Transport to any other car shipping firm you'll be pleasantly surprised – top quality doesn't have to cost top dollar! Our rates are quite customer-friendly even when compared to driving a car yourself (people often forget how those hotels, restaurant and gas station receipts add up on road trips).
Option 2: Ship an Auto From Fayetteville to Anywhere in the U.S.
Our great rates apply whether you need to ship a car to or from Fayetteville (we can deliver your car anywhere in the 48 continental United States). And no matter what direction you're heading, you always get the best in service and customer satisfaction. Be sure to check out our glowing customer reviews – not to mention our BBB rating of A+!
Nationwide Auto Transport has developed a loyal customer following because we deliver more than cars – we're committed to delivering total customer satisfaction. That includes providing door-to-door service. What could be easier? You simply call. We come to you, load your vehicle on the transport at your location, then deliver it wherever you say across the USA.
Fayetteville – A Big Favorite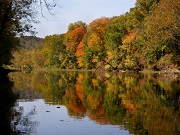 Lots of very smart people say that Fayetteville is a great place to live – and we're not just talking about the professors at the University of Arkansas, one of this city's many fabulous features. Forbes magazine puts it in the Top 5 places to pursue business and a career. Kiplinger magazine named it a Top 10 best places to live, work and play. And no wonder. It's near several Fortune 500 headquarters, boasts a significantly lower than average cost of living, and is surrounded by the gorgeous Ozark Mountains.
Kind of makes you want to ship your car, and your whole family, to Fayetteville, doesn't it? Well then, get started right here with your FREE QUOTE from Nationwide Auto Transport.
Providing Nationwide Auto Transport Services for the ALL Areas of Arkansas including: