Arkansas Auto Transport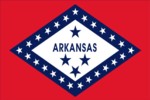 The beauty of Arkansas is, well… the beauty. The mountains, forests, rivers, lakes, plains, rolling farmlands. The beauty of finding a great car carrier for Arkansas is that one of the most affordable, dependable auto transport companies anywhere is just a click away – Nationwide Auto Transport.
Compare this Car Carrier to Any Other
If you need to ship a car to Arkansas, it pays to compare auto transport companies. Compare on price, with a FREE QUOTE. Compare on reputation – check out the customer reviews and BBB rating. And compare on service – how easy is the whole car shipping process for you, the customer?
The Gold Standard in Auto Transport Companies
By any measure of comparison, Nationwide Auto Transport stands out from typical auto transport companies. Our car shipping rates are surprisingly affordable, whether you compare us to other auto transport companies or to the cost of driving that car yourself (those hotel, food and gas bills really add up). Our reputation and ratings are impeccable – do those other car carriers you're looking at have an A+ rating with the Better Business Bureau? And our process makes auto transport in Arkansas – or anywhere else in the 48 continental United States – as easy as can be.
This Car Carrier Takes You Door-to-Door

One of our most popular features is our easy-on-you, door-to-door service. Those three words, door-to-door, say it all. We show up at your door, load your vehicle on our car carrier – and then you don't have to think about it until we knock on the door at the other end, after delivering your car on time (and in great shape) to any address you specify.
We even give you your choice of enclosed car carriers, to pamper a valuable vehicle, or open auto transports, for the utmost economy. Either way you go, when you go with Nationwide Auto Transport you get the same commitment to the absolute finest in customer service and satisfaction.
This State is A Natural
It's easy to see why the official nickname of Arkansas is "The Natural State." Natural beauty abounds, from mountaintops ablaze with fall color to waterfalls sparkling in the summer sun. Visitors from around the world make a big splash in the 600,000 acres of lakes and nearly 10,000 miles of rivers and streams. Whether you like outdoor adventures or exploring history and culture (including a working artist's colony), Arkansas is a natural choice as a great place to visit or live.
Click here for your FREE AUTO SHIPPING QUOTE on Arkansas auto transport.
Providing Nationwide Auto Transport Services for the ALL Areas of Arkansas including: