Vehicle Shipping in Mesa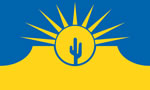 Shipping a vehicle to Mesa, Arizona should be a snap, right? It's not as big as its next door neighbor Phoenix, or as jammed with upscale autos as Scottsdale. Don't be fooled, though – thanks to amazing growth in recent years, Mesa is now larger than better know municipalities such as Minneapolis, Pittsburgh and Miami. Of course, that also means it's a bit trickier to get around than it used to be, which is just one more reason you should contact Nationwide Auto Transport if you need to transport a car to Mesa.
Value in Car Shipping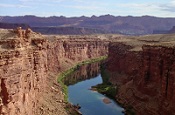 Whether you're moving your whole family to live in Mesa, or just need to transport a car, expert vehicle shipping can save your time, money and worry. You'll save time because you won't have to drive. You'll save money because you won't be paying for trip, and the ever-increasing costs of food, fuel and hotels on the way. And it'll take a load off your mind, because our professional auto transporters will handle your vehicle with kid gloves the entire way. It's no wonder we're so highly rated for customer satisfaction – or why so many of our customers keep coming back for their car shipping needs.
Door-to-Door Auto Transport
When you work with Nationwide Auto Transport, your work is done after that first call. We take care of everything else, right down to personalized, door-to-door service. You don't even have to bring the car to us – just tell us where to pick it up and we'll come get it, delivering it to the exact address you specify as long as the location is accessible to our trucks. Vehicle shipping to or from Mesa just doesn't get any easier than this.
Get Acquainted with Mesa
You'll certainly want your car to get around Mesa, which is a sprawling metropolis of great diversity. You can visit Arizona's largest art center, take in a Broadway play, visit a working farm, or come for a baseball spring training camp, all within the city limits. And just beyond you will find natural and historical wonders such as Tonto National Forest, the Desert Botanical Gardens and a Wild West Ghost town.
Mesa is magnificent, so why wait? Get the best car shipping quote you can, get your car and get going!
Providing Nationwide Auto Transport Services for the ALL Areas of Arizona including: