Arizona Auto Transport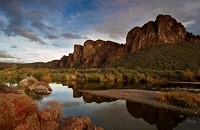 It's hard to imagine a place with more amazing variety than Arizona. Scorching deserts. Soaring, pine covered mountains. Native American traditions. Modern art museums. Calmly flowing mountain streams. Rapids roaring through the most magnificent canyons in the world. Truly amazing – and truly challenging when it comes to vehicle transport. So if you need transportation for your cars anywhere in Arizona, turn to the auto transport experts at Nationwide.
Vehicle Transport + Value = Reliable
Affordable auto transport plus the highest quality service equals the best value in vehicle transport to Arizona (or anywhere else). Consider what you'll save if you don't drive it yourself – the cost of fuel, meals and hotels – and the value just keeps increasing. If you're planning a move, for your whole family or just the car of your dreams, remember the car shipping value you can always rely on, Nationwide Auto Transport.
Get your FREE Car Shipping Quote now!
Door-to-Door Auto Transport
We believe that a good price should come with great service. That's why we offer our customer-pleasing door-to-door program. It's the time-saving, no-hassle approach to vehicle transport. You tell us when and where to pick up and drop off your car, then we take care of all the details. You can rest assured that your car will arrive when and where promised, in excellent shape. It's all part of our commitment to deliver the best customer satisfaction in the car shipping industry.
Have a Grand Time in the Grand Canyon State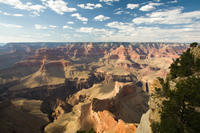 Historians disagree on the meaning of "Arizona." Some think it means "place of the little spring," a very valuable thing in a desert land. But few who've been there would disagree that the state holds an endless array of attractions. Are you interested in golf? Hiking? Swimming? Shopping? Horseback riding? Western history? Ghost towns? Native cultures? Jazz festivals? Pro football?
Whichever side of Arizona appeals to you, you'll need your car to make the most of it. So get going now with a free Arizona Auto Transport Quote.