Need A Car Transporter for Mobile?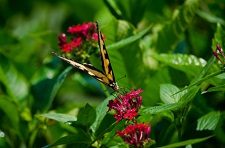 So you're looking up car transporters to get your auto to Mobile. It's far and away one of the most interesting places in Alabama – with the emphasis on "far and away." In fact, you can't go any farther south in this state without ending up in the Gulf of Mexico. So why not save yourself some time, and money, by letting the professionals at Nationwide Auto Transport do your car moving for you? You can start by getting a free rate quote right here.
The Best Auto Transport Quotes
Even the best cost quote isn't enough to let you reliably decide between car transporters. You need to look up some customer quotes, too. Do the actual clients of a car shipping company talk about important factors like courteous drivers? On-time delivery? Careful handling of valuable vehicles during shipping?
You'll read about all that and more from the many satisfied customers of Nationwide Auto Transport. You'll also hear good things about us from the Better Business Bureau, which gives this car transporter a rating of A+.
Not All Car Transporters Go that Extra Mile
We're determined to provide the absolute highest level of customer service and satisfaction – which is why we created our door-to-door service. This must be the easiest way ever to move a car from Point A to Point B. All you have to do is call. We come directly to you, load your vehicle on our transport (you can choose enclosed or open car carriers) and then deliver it promptly – and in excellent condition – to any destination within the 48 continental United States.
Mobile – A Departure from the Ordinary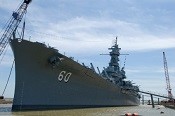 The bustling port city is America's newest point of departure for Carribean Cruises – but there's so much to do in Mobile you may never want to leave. You can enjoy beautiful sandy beaches, fascinating historical tours (including the Battleship USS Alabama), world-class golf courses and even a family-friendly Mardi Gras Celebration.
Before you hit the road to Montgomery, click here for a NO-COST QUOTE from Nationwide Auto Transport.
Providing Nationwide Auto Transport Services for the ALL Areas of Alabama including: