A Mover's Guide: Transporting Belongings and Relocating Families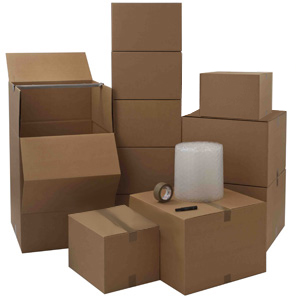 Moving can be a stressful time in one's life, especially if you don't take the time to properly plan out and organize the move. Relocating to a new area takes a lot of time and requires the mover to execute a successful moving plan. Whether you're moving across town or across the country, the same preparation should come into play for a stress-free transition into your new home. Use the following mover's guide for useful resources and to learn how to organize your move.
Moving Checklists and Planning
Before the big move, it's essential to create a moving checklist. This information can be written on a piece of paper, into a notebook, or entered into a spreadsheet. Be sure to include all of your family's belongings in order to keep track of where each item should go. Update the moving checklist as you pack and un-pack your belongings to ensure that you have an organized list to bring to your new home.
Changing Addresses and Other Paperwork
Several days before the move, it's important to contact the post office about your new address. By filling out a simple form, all of your mail will be forwarded. It's also essential to contact all of your current accounts, such as utility companies, to ensure that you do not miss any of your bills once you move. Licenses will need to be renewed with the proper address and important documents, such as home and automobile insurances, must be transferred.
Saving Money
Take the time to save yourself money while organizing your things during the packing process. Families can downsize before the move by eliminating items they no longer need and expanding storage space in their new home. Host a yard sale, donate to local shelters, and throw away any junk. Create a budget to make the move cost-effective by finding the best deals on moving trucks, taking purchased home items such as light fixtures with you, and using tax deductions to get the best refund on your new home.
Packing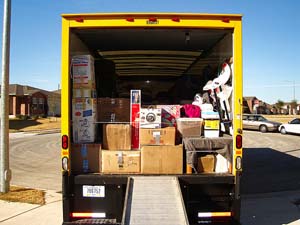 Packing the proper way can help save a lot of time after moving into your new home. Label boxes by room, such as kitchen, bathroom, or bedroom items. Pack neatly to save space and to fit more items into one box. Carefully pack items that are breakable and keep valuables, such as family heirlooms and jewelry, in a separate area so it won't get thrown in with the rest of the moving boxes. Leave all important items that are used on a regular basis last.
Storage
If you are in a transition phase between homes or are simply downsizing, you may need to use a storage facility. Look for a company with affordable monthly rates that do not have long-term locked commitments. The storage area should be easy to access so that you can retrieve your possessions at any time. Storage can also be kept at your new home in a secured area, such as in a locked shed, basement, or garage.
Moving Yourself or Hiring Professionals
Those who are moving have two general options, move yourself or hire professional movers. If you plan on doing the job yourself, keep in mind that you will need to access trucks or vans, obtain all the needed packing materials, and find family or friends to help transfer large furniture and boxes. While hiring a professional moving company may be pricey, you can ensure your items will be carefully packed and transported safely. Movers can also opt for insurance to cover any items that become damaged during the move. Shop around for a moving company that are affordable and have an overall good reputation.
Moving with Kids
Children should be informed of a future move as soon as possible so that they get used to the idea of moving. Be sure to answer any questions that your kids may have about moving to put any fears they may have out of their mind. Parents should try to stay upbeat about the move and influence their children to help pack up their room and be part of this new life change. Assure your children that all of their contributions, no matter how small, are greatly appreciated.
Moving College Students
For college students, leaving home and moving into a dorm can be an exciting time. Parents can help make the move a smooth transition by being supportive and encouraging. Help the college student find a dorm or other on-campus housing and assist in the planning. Create a list of essential dorm room items, as well as a care kit filled with comfort items, such as photographs, phone cards, coins for laundry, and a plate of your college student's favorite cookies.
Moving with Pets
While moving a cat or dog can be a relatively easy task, moving a bird of fish is a different story. When moving your pets, it's important to make them as comfortable as possible by bringing along food, water, bedding, and any prescription medicines your pet may require. Ensure that your pet has all the proper licensing, has shots that are up-to-date, and has all their tags. Allow your pets to adjust to the home by roaming in a secured area with their favorite toys and owner near-by.
After a Move
With an organized moving plan, unpacking will be a breeze once you are in your new home. Take your time and have fun with the family while unpacking each room. Allow the children to organize and decorate their own room to give you time to organize the rest of your belongings. Once you are all settled in, take the family to explore the new neighborhood and nearby attractions.