Auto Transport Service for Race Cars
Nationwide Auto Transport is fully equipped and prepared to ship all different types of cars, including the numerous types of race cars. Although it's the most common, Nascar race cars are not the only type of race cars around. Every week there are dozens of different events for single seater, open wheel, Formula One, kart racing, drag racing, sports car racing and even off road racing. No matter the type of race or style of race car, all of these vehicles have to get to their destination somehow. That's where Nationwide Auto Transport comes in.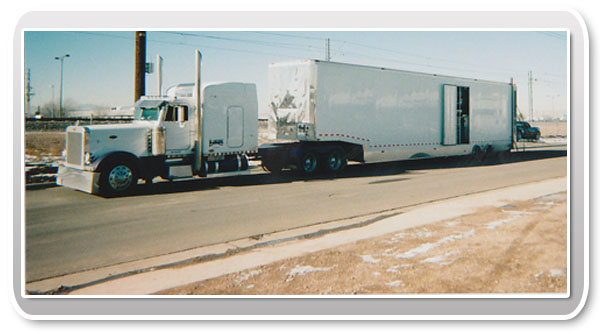 Our Enclosed Auto Transport Service is ideal for shipping valuable race cars to and from races. Not only will the enclosed auto transporter protect the car as it ventures down the road, but it also allows the race to arrive in top condition ready for the race. So whether your usual car trailer had suffered a devastating malfunction and can't make the trip or maybe you have a need to ship more cars than you have drivers for; Nationwide can arrange pickup and timely delivery of your race car.
Nationwide Auto Transport is able to ship nationwide, coast to coast. If you are looking for a dependable race car shipping solution then call one of our Car Shipping Specialists at 800-689-6498 and let them help you make all the arrangements. You can also fill out our free, online car shipping quote form and find out just how much the race car transport is going to cost you. Our quoted rates are all-inclusive pricing with no hidden fees.
Open Car Transport

Open vehicle shipping is the lowest price available in automobile transportation.

Enclosed Car Transport

Enclosed Car Transport

provides the ultimate protection

for your vehicle during shipping.

Express Car Transport

With Express Vehicle Shipping Services there is a 48 hour

pick up window.

Specialty Moves

Heavy Haul Transportation - Oversized vehicles or

equipment & boat transport.
Nationwide Auto Transport provides enclosed auto transport service for all types of race cars. We understand the importance of protecting your valuable car and ensuring that our auto transporters arrive in a timely manner. At Nationwide our goal is to provide our customers with professional and reliable auto transport. Contact one of our Car Shipping Specialists at 800-689-6498.