Reliable Auto Transport Press Releases
2010 Hurst Camaro Debuted at SEMA Is Shipped By Reliable Auto Transport
November 7, 2009 – U.S.A. – Reliable Auto Transport received the heavy contested prize of shipping the first 2010 Hurst Camaro from its 2009 SEMO debut to its home in New Jersey. The Camaro was on display at the SEMO show from November 3rd through the 6th. Reliable Auto Transport was contracted to move the Hurst Camaro from the SEMA show is Las Vegas, NV back to NJ. Reliable Auto Transport provides nationwide auto transport services, industry information, and industry news to dealers, corporations, and individuals moving cars across the United States.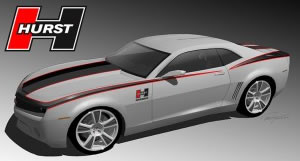 Sure to be a hit with collectors worldwide, Hurst Performance has done it again with the 2010 Hurst Camaro. The modifications included: custom paint scheme, Hurst 20 inch wheels, BF Goodwrench tires, custom floor mats, Hurst Competition aluminum shift stick, Hurst Air-Speed rear spoiler, and Hurst graphics. Although the productions number are unknown, it is undoubtedly going to be a highly sought after ride.
Individuals, dealerships, and corporations all use car shipping services. Each person or entity must choose the company that best fits their needs. "There is a large amount of competition in the auto transport industry today, and Reliable was honored to be trusted as the car transport company of choice for this move," said founder, Matt King. Reliable Auto Transport has a good reputation in an industry known for bad companies. Co-owner Adam Talburt suggests, "Do your research. Make sure you know the company you are hiring to move your vehicle whether it is Corolla or a Bugatti." A good place to start looking into a company is the BBB. They are an unbiased source of information.
About Reliable Auto Transport:
Reliable Auto Transport provides door-to-door, open and enclosed, fully insured car shipping services across the United States. Reliable makes it easy to get online car transport quotes with a simple one page form. People who would rather speak to a service representative can call 800-689-6498. Reliable is licensed and bonded by the Federal Motor Carrier Safety Administration, MC # 616917.