Mecum Auctions
In 1988 at the Rockford, IL airport, Mecum held its first auction of 25 muscle cars. Today, they auction more than 10,000 vehicles per year, worth millions of dollars. From the muscle cars they started with to the exotics and classics they now also sell, Mecum Auctions is a leader in the world of classic auto auctions.
Record-breaking Sales
Some of Mecum Auctions record-breaking sales include:
In August 2009, a 1965 Shelby Daytona Cobra Coupe CSX2601 sold for $7.25 million, setting the record for highest price paid for an American car at a public auction.
In August 2010, a 1967 Chevrolet Corvette L88 Convertible sold for $1,250,000.
In August 2011, a 1931 Miller Bowes Seal Fast Special Indy 500 Winner sold for $2,000,000.
Nationwide's Nominee for Most Notable Recent Sale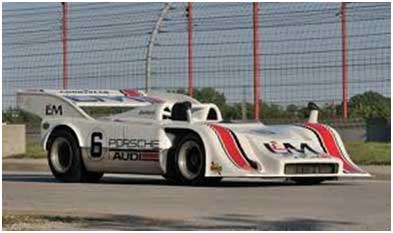 In August 2012, a 1972 Porsche L&M 917/10 Spyder went for $5,500,000. Driven by George Follmer, this car earned Porsche its first Can-Am Championship. It is powered by a 5.4 L Twin Turbo 12 cylinder engine that is capable of generating over 1150 horsepower and doing 0-100 MPH in 2.9 seconds.
The Events
The Mecum Auctions calendar is a busy one with around a dozen or more events per year. Some are tied to specialty items like farm equipment or yachts (they even have had vintage tractor auctions); others, may be tied to a specific car club, museum or a specialty collection. Some of their biggest events are: Dana Mecum's Original Spring Classic (now in its 25th year), Millers in Milwaukee (now in its 18th year) and the Bloomington Gold Corvette Auction. Look for an auction coming to a town near you since Mecum has held them in: Kissimmee, FL; Kansas City, MO; St. Paul, MN; Des Moines, IA; Monterey, CA; Indianapolis, IN; St Charles, IL; Milwaukee, WI and many other locations. Their auctions are broadcast live in HD on the Discovery Channel's Velocity Network.
The Company
Mecum Auctions was started by Dana Mecum in 1988 after he acquired a stock of classic muscle cars, which were the basis for his first auction. Today, the company is lead by Dana and his son, Frank. The Mecum team includes many Mecum family members as well as many employees who've been with the company from its beginnings.
Auto Transport to and from Mecum Auctions
At Nationwide Auto Transport, we're committed to getting your classic car to or from the next Mecum auction in its' pristine condition. That's why we offer Enclosed Auto Transport, which keeps your car safe while being transported on the road in an enclosed trailer. Our Express Auto Transport means we can be ready to pickup your car fast, so let those bids fly. Get a FREE Auto Transport Quote on any vehicle – Cars, Tractors, even Boats – and see how we can help you on your next auto transportation. See you at the auctions!