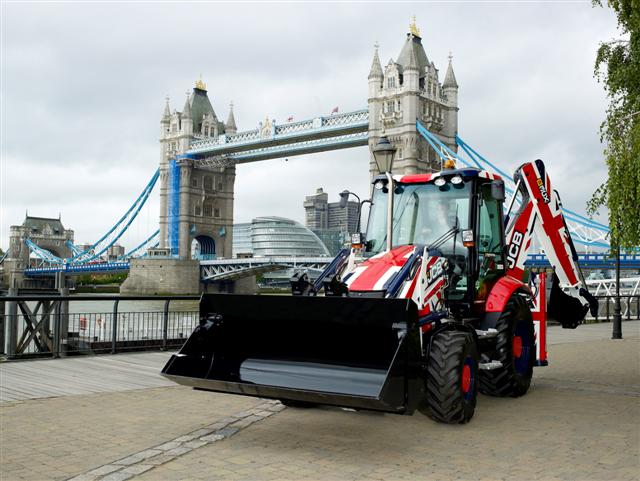 The other day I wrote a post about how you shouldn't drive your backhoe loader across the United States but instead should ship it with Nationwide.
My friend TJ read my post and clued me in to an extreme error I had made: the unfounded and incorrect assertion that no backhoe loader in the Known Universe has an iPod jack. For you see, it turns out there are backhoe loaders that have extremely great audio systems!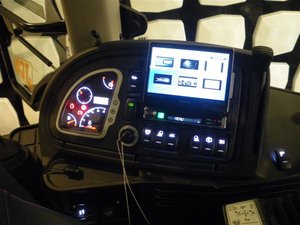 TJ sent me this page from Alpine, the maker of fine audio products. It turns out that JCB, the maker of fine construction equipment, has put an ultra-high-end Alpine IVA-D511RB Mobile Media Station in their new ultra-high-end backhoe (which also cuts fuel costs by 16%–that will come in handy if you actually choose to drive your backhoe across the US!).
This backhoe even has a drink machine inside… espresso, anyone?
So, here you see the backhoe and the and the audio system, courtesy of the respective websites. Since JCB is a British company, they have painted this superior new model with the patriotic colors of their flag, the Union Jack. Looks spiffy, mate!
I hope, however, that we can get the same backhoe over here painted in the patriotic colors of Old Glory!
In any case, you may find yourself ordering a unit or two of these backhoes, and you may find yourself in need of shipping them long distances that you do not want to drive yourself! Should you find yourself in such an eventuality, no worries! For Nationwide is your best choice for transporting heavy equipment of all varieties.
Simply call your Nationwide Heavy Equipment Transport Expert, and he or she will take care of everything for you!
Chip Shipt
The Nationwide Auto Transport Blog Team
Related posts: