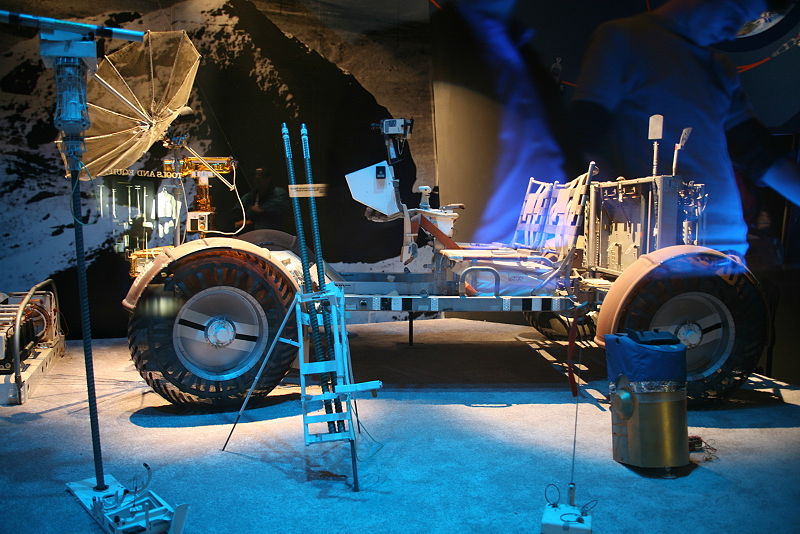 Bikers have their Harleys. Moms–and sometimes Dads–have their minivans. And astronauts have their moon buggies!
Of course, most of the time astronauts save their moon buggy driving expertise for the moon, but you never know when the occasion will arise when an astronaut is going to need his or her lunar rover! I can think of one example.
Two deeply in love individuals are getting married. They have a beautiful wedding. The bride is dressed in the most breath-taking dress imaginable and the groom looks simply smashing in his tux! They come out of the church laughing and ducking their heads under a shower of rice. They make a dash for their romantic vehicle of choice that will declare them just married. But instead of a boring ol' limo, they have shipped the lunar rover they will be driving on their honeymoon in space! (They're both astronauts and have a mission on the moon.)
Nationwide is here to help when you need your vehicle shipped for just that perfect occasion! Although we can't ship your lunar rover to the moon, Nationwide ships to any of the 48 contiguous states!
To learn more, please contact one of our Moon Buggy Shipping Experts today!
Chip Shipt
The Nationwide Auto Transport Blog Team
No related posts.