Previous posts in the series:
You can't ship your Batmobile to Gotham, but you can ship it with Nationwide across America!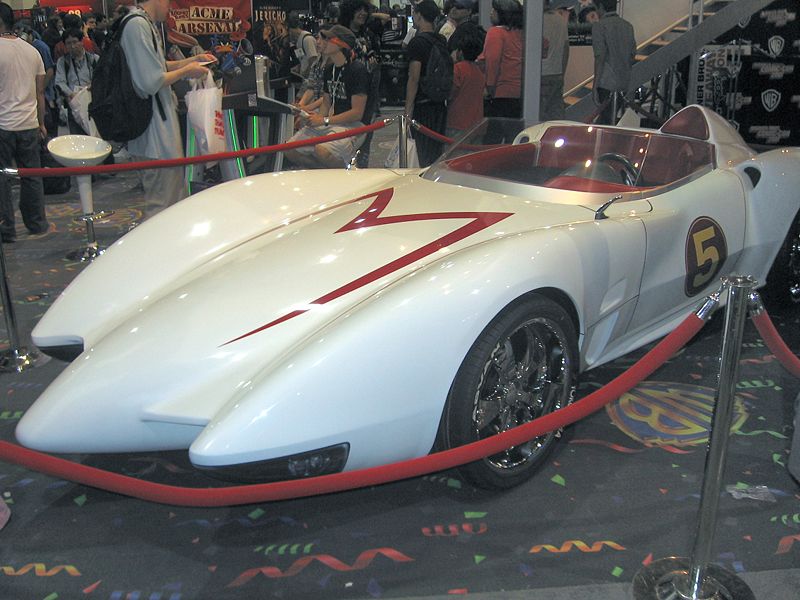 In the previous series, I talked about what it would cost to drive across America in terms of time, lodgings, gas, and food. But what would it be like to race across America in the Mach 5? A whole lot more fun, that's what! You'd be the fastest demon on wheels!
Of course you'd have to keep an eye on your rear-view mirror for the Shooting Star! That mysterious Racer X could give you a run for your money! And check to make sure Spritle and Chim-Chim aren't stowed away in the trunk! Not to mention make sure Pops doesn't find out because he certainly wouldn't approve of you racing across the country! On the other hand, you would need to have Sparky on hand in case you needed repairs done on the Mach 5.
Hopefully though, you'd be able to avoid trouble with the controls on your steering wheel! Jump jacks to avoid potholes or other unpleasant things on the road. Grip tires for sections of the road that are under construction. Rotary saws to slash and cut through any and all obstacles! A bullet-proof shield if you run into armed bandits! Special illumination to see further and more clearly at night. In the event your car becomes submerged in water, you'd have oxygen to pump into the cockpit and a periscope to see where you were going. Even a homing robot to send pictures or tape-recorded messages!
With such powerful tools in your hands, it's unlikely you'd come up against anything you couldn't handle! However, if you don't happen to have such gadgets, it may be more prudent to ship your Mach 5 with Nationwide! We may not have fancy technological gadgets, but we do have ways of getting your vehicle to and from destinations quickly and safely!
Once your vehicle has reached its destination, you can get busy revving up the powerful Mach 5! Adventure's waiting just ahead! Go Speed Racer Go!
To learn more, please contact one of our Race Car Shipping Experts today!
Chip Shipt
The Nationwide Auto Transport Blog Team
Related posts: