Batman is a busy guy. He fights crime with a "POW!" and a "WHAM!", poses as mild-mannered Bruce Wayne, and saves the world from villains like the Joker, the Riddler, and Catwoman–the whole caped crusader thing!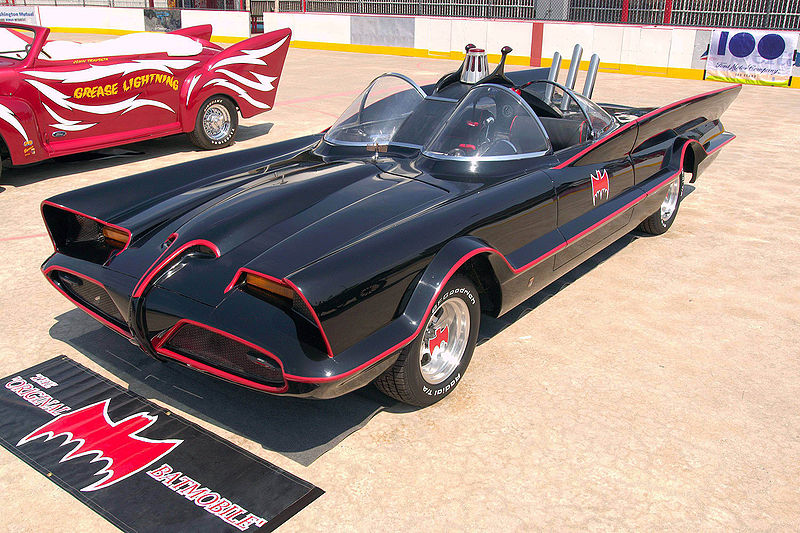 And while he might have his own jet that can transport the Batmobile pretty much wherever he wants it, you probably aren't so fortunate! Batman's not the only one who has places to go, people to save! How are you supposed to get to those equally important though less life-threatening car shows? (Cue the Batman theme song.) That's right! You need Nationwide!
Trust Nationwide with all your custom-made Batmobile needs. We understand that you don't want to put any unnecessary wear and tear on the Batmobile–think of those precious atomic batteries and turbines! We also know that stopping for twenty minutes at a gas station so Batman admirers can snap a picture of the caped crusader's car is nice and all, but it can be a hassle when you're trying to get somewhere in a hurry. The next time this happens, we recommend you use this excuse: "To the Batmobile! Sorry guys, I promised Batman I'd get his car back to Gotham before nightfall!"
Better yet, save time by shipping your car with Nationwide in the first place! There will be plenty of eager admirers where you're going who won't put you behind schedule. Besides, if Batman's alter ego wasn't billionaire Bruce Wayne who can afford things like a private jet, I'm sure he would use Nationwide too!
To learn more, please contact one of our Hero Vehicle Shipping Experts today!
Chip Shipt
The Nationwide Auto Transport Blog Team
Related posts: