Previous posts in the series: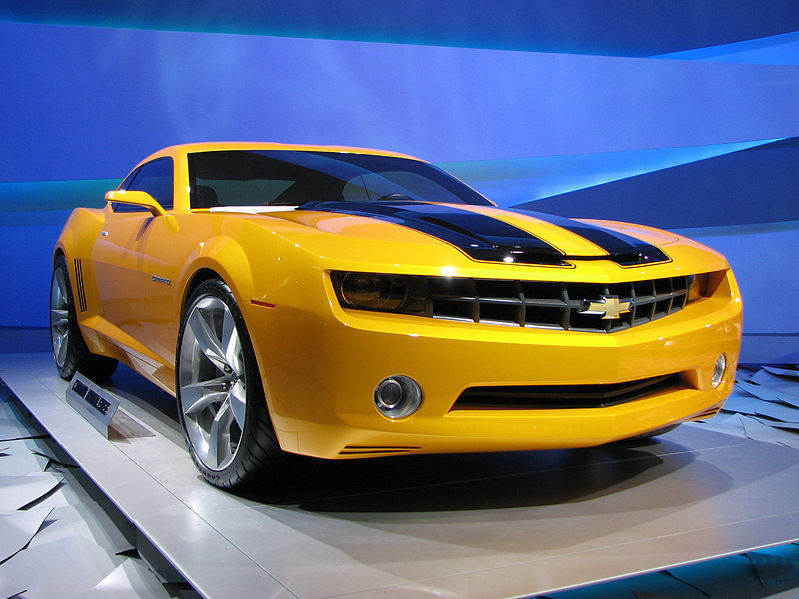 Wouldn't it be great if your car was also your own personal alien guardian? One that could transform into a giant alien robot or drive you around without needing you to steer or push the pedals? (Plus, it doesn't even require gasoline!) That would be the way to travel!
And, if you didn't like the classic nature of the vehicle with its slick wheels and custom-faded paint job–even with its high-rise double pump carburetors–no problem! Your junky pony car could instantly transform into a slick new 2006 Camaro! All for $4,000! And don't overlook the disco ball and awesome bee-shaped air-freshener that comes included in the deal!
Your car could even play helpful music clips to add to the moment! Such as Drive, I Feel Good, and Baby Come Back! Or it could simple communicate with you through the radio to tell you: a message from Starfleet… throughout the inanimate vastness of space… rain down like visitors from the heavens! Makes perfect sense, don't you think?
This car is obviously the best there is, right? Check on the rep, yep, second to none! So get in the groove! Nationwide will be happy to ship your Transformer to any of the 48 contiguous states! Nationwide will be there for you and will provide as much protection as any alien guardian!
For more information, please contact one of our Transformer Shipping Experts.
Chip Shipt
The Nationwide Auto Transport Blog Team
Related posts:
You can't ship your Peterbilt 379 cab to Cybertron, but you can ship it with Nationwide across America!