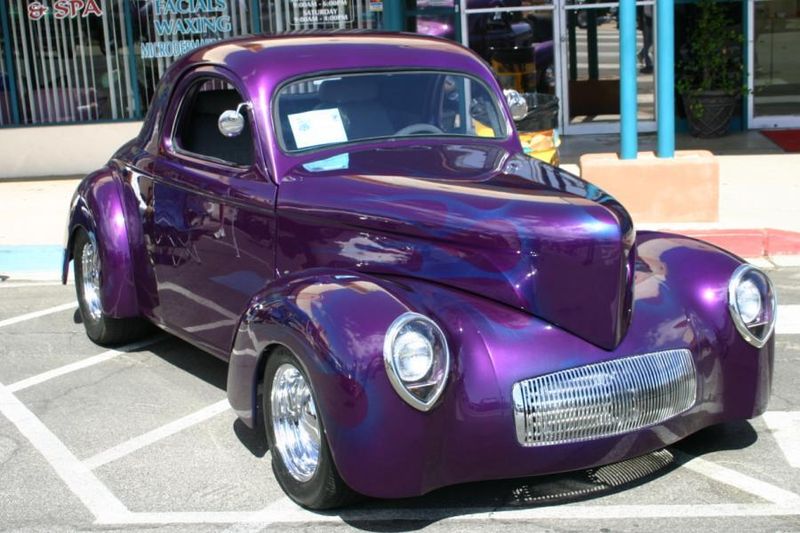 I'll tell you, there used to be a lot more car companies in the US! Take Willys-Overland, which built cars from way back when until, well… They are the company that first produced Jeeps. Kaiser bought Willys-Overland in 1953, then sold its automotive division to American Motors Corporation in 1970. AMC sold out to Renault in 1979, but then Renault sold AMC to Chrysler in 1987. Since then, Chrysler has been sold, oh, about twelves times… but they still make the Jeep! I'm sorry to say, however, not the Gremlin. Or Le Car (which was a Renault car, not an AMC car–but still a classic!).
Recently we shipped the beautiful 1941 Willys Americar you see in the photograph here (it is not the exact same car that we shipped, yet it the same car if you know what I mean). Needless to say, this spiffy model is out of production. It's a true American classic that's had a long career as the perfect car to take to pieces and turn into… an awesome hot rod!
So how does Nationwide transport a classic car like this? With lots of TLC in our enclosed auto shippers, that's how! Until now, probably, you thought there was no company that could take care of your treasure the right way. But here we are! In fact, Nationwide Auto Transport is your best choice for shipping your classic car anywhere in the 48 contiguous states.
To talk to a company you can trust about shipping your valued classic car, please talk to one of our Automobile Transport Experts today!
Chip Shipt
The Nationwide Auto Transport Blog Team
Photo from Wikimedia Commons by www.remarkablecars.com.
No related posts.