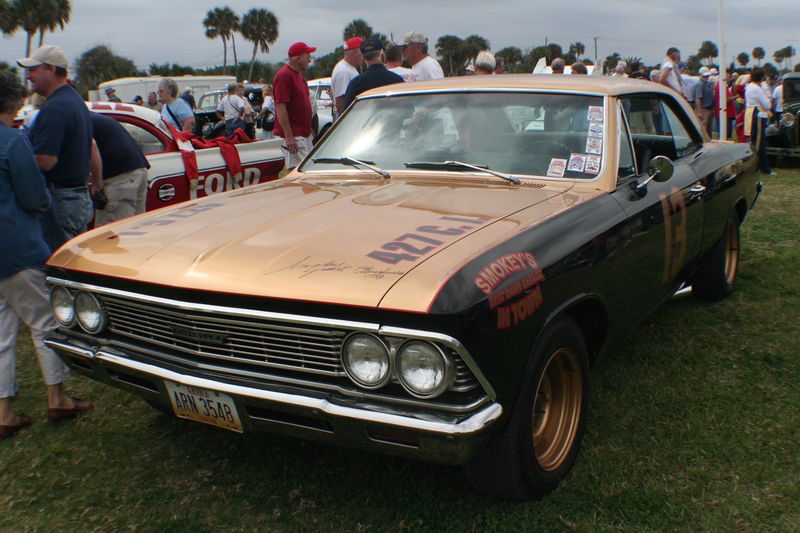 November 2-5, SEMA (Specialty Equipment Market Association) held its annual show in Las Vegas. This show is not open to the general public but instead is aimed at dealers, the media, etc. It's quite a huge deal and one of the biggest events Las Vegas hosts.
Every year, we ship several cars to and from this event. These are very valuable cars, either classic autos or new sports cars fully loaded with accessories that the exhibitors want to promote to the trade. We ship these vehicles with our Nationwide enclosed auto transport service, which is the ultimate protection for your car. As the name "enclosed auto transport service" implies, we carefully load your car into an enclosed trailer where basically nothing but air can touch it!
One car we shipped to and from SEMA in 2009 is rather well-known to classic Chevy fans: a 1967 Chevy Chevelle known as the "Alabama Slammer." (Different from the one in the photo above. Here is a link to the actual car.) We pampered this car just like a baby, and of course it arrived at its destinations (going and coming) looking absolutely beautiful.
By the way, Nationwide is your best choice for shipping any car to and from Las Vegas. In fact, Nationwide is your best choice for shipping your car to or from anywhere in Nevada!
Whether you are shipping a million dollar classic to a show or the family car on a move, we've got you covered! To set up a shipment, please call one of our Auto Transport Experts, and we'll provide the ultimate in customer service!
Chip Shipt
The Nationwide Auto Transport Blog Team
Photo by Freewheeling Daredevil.
Related posts:
The San Francisco International Auto Show is coming up November 20-28 ship your car there with Nationwide!