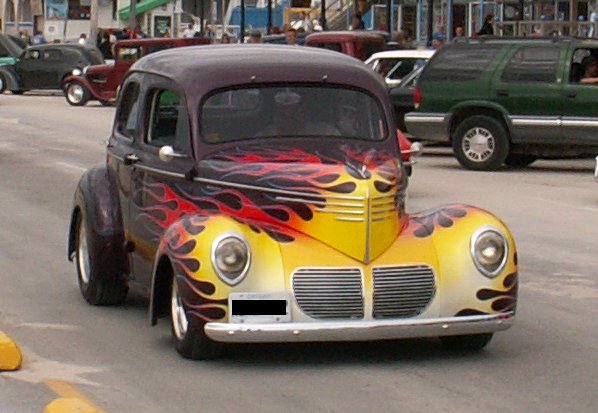 Do you have a hankering for a classic Texas dinner of chicken-fried steak with a heaping helping of Texas-style mashed potatoes followed by a slice of delicious peach cobbler? Well, you're in luck!
From January 28 to 30, the Travis County Exposition Center will play host to an event called the Capitol Swap Meet. So make sure your hot rod is polished to perfection for the occasion! Your hot rod will be on display for everyone to see and admire! You will also be able to swap stories with fellow participants who share the same passion for classic cars. Don't miss the chance to show off your pride and joy!
Set up

Friday, January 28, 2011: 8:00 a.m.

Public Admission

Friday, January 28, 2011: 12:00 p.m. – 5:00 p.m.

Saturday, January 29, 2011: 8:00 a.m. – 5:00 p.m.

Sunday, January 30, 2011: 8:00 a.m. – 2:00 p.m.

Travis County Exposition Center

7311 Decker Lane

Austin, TS 78724

Mail in deadline to register: Monday, January 10th, 2011

Late or at the gate registration is an additional $5.00 per space!

12 ft x 16ft covered space in the Show Barn: $55.00

10 ft x 20 ft outdoor space south of the Show Barn: $35.00

Admission to the public is free

Parking Friday and Sunday is free

Parking Saturday: $5.00
Now for those of us who aren't within reasonable driving distance of the great Lone Star State, (or even if you are and don't want to take the risk of damaging your car during the drive) Nationwide is the answer!
With Nationwide you can rest assured your classic Ford will arrive in the same pristine condition you shipped it in! Nationwide Auto Transport is the most reliable way to ship your car to or from Austin, Texas!
Chip Shipt
The Nationwide Auto Transport Blog Team
Photo by Dickbauch
Related posts:
Go see the San Diego International Motor Show December 30 to January 2–and ship your car there with Nationwide!