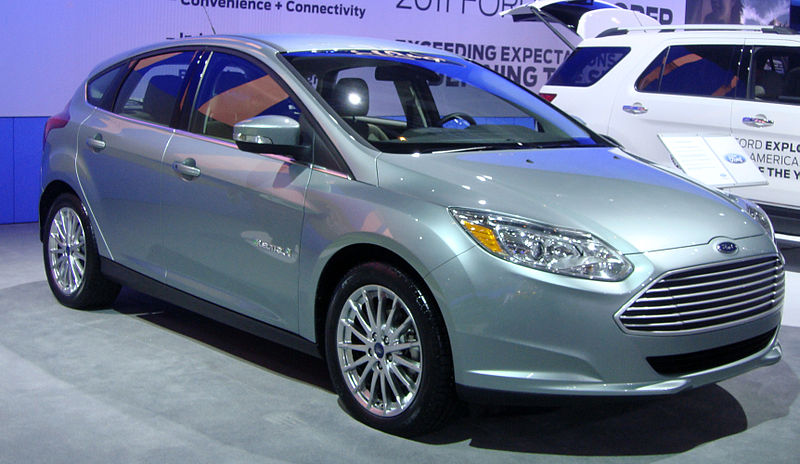 Last December, I encouraged you to Ship your Nissan Leaf anywhere in the 48 continguous states with Nationwide! and Ship your Honda Fit EV with Nationwide!
Just the other day I suggested that you Ship your Tesla Roadster to or from Indianapolis, Indiana, with Nationwide!
Well, I have more EV news today!
Back in January, Ford announced it would launch the Focus Electric all-electric automobile in the US in late 2011 and in Europe in summer 2012. Based on the European Focus, this battery electric vehicle, or BEV, will feature an advanced user interface with customizable screens, a single-speed transmission, and a 23 kWh high-voltage, lightweight lithium-ion battery system. The fuel economy and range of this amazing machine will be competitive with other major BEV models, and its top speed 84 mph.
According to the Ford website,
The new Focus Electric offers a unique value charging feature for owners in the U.S., powered by Microsoft, to help charge their vehicles at the cheapest utility rates, lowering the cost of ownership. [...] The all-electric Focus is capable of fully recharging in three to four hours at home using the available wall-mounted 240-volt charge station-charging in half the time of the Nissan Leaf.
Production will take place at Ford's Michigan Assembly Plant. Ford has not yet announced pricing for the model.
Please keep in mind that Nationwide Auto Transport is the best way to ship your electric vehicle across the country–to or from anywhere in the 48 contiguous states.
For more information, please talk to one of our Electric Vehicle Shipping Experts.
Chip Shipt
The Nationwide Auto Transport Blog Team
Related posts: