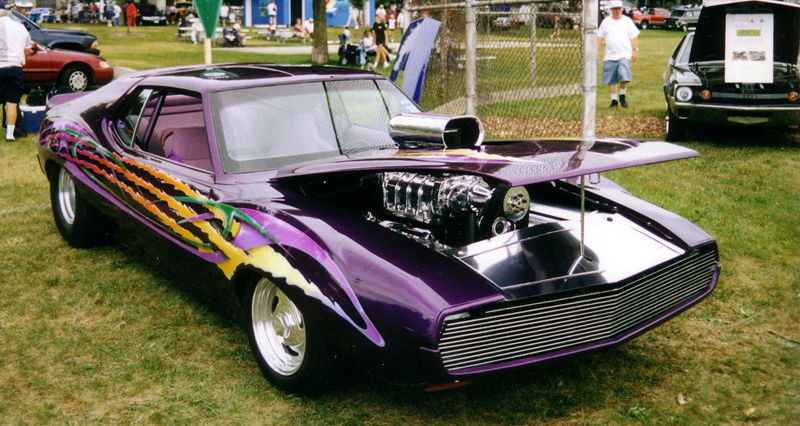 In 2002, Salt Lake City hosted the Winter Olympics. This year, Salt Lake City's claim to fame will be in the form of another momentous event known as the 37th Annual Parts Plus AutoRama! That's right, Futurama isn't the only Rama on the block!
On display at this magnificent event will be smokin' hot rods, custom cars, motorcycles, vintage race cars, the "Scythe" concept car, and more! There will also be guest appearances by Jeanette McCurdy from Carly, Jonathan Hillstrand from Deadliest Catch, and Billy The Exterminator!
37th Annual Parts Plus AutoRama

Friday, March 4, 2011: 3:00 p.m. – 10:00 p.m.
Saturday, March 5, 2011: 11:00 a.m. – 10:00 p.m.
Sunday, March 6, 2011: 11:00 a.m. – 7:00 p.m.

South Towne Expo Center
9575 South State Street Sandy, UT 84070

Adults: $15.00
Children (6-12): $5.00

Discount from Parts Plus & Harley Davidson of Salt Lake
Adults: $13.00
Children (6-12): $4.00

You must register your car 15 days prior to the show opening!
Planning on registering your car to be on display at the AutoRama? Ship your car to and from Salt Lake City, Utah, with Nationwide Auto Transport! Nationwide Auto Transport is the best way to safely ship your car to and from Utah! Don't miss any of the action! And speaking of action, there will be BMX Freestyle Stunt Shows at the AutoRama as well!
For more information, please talk with one of our Car Transport Specialists today.
Chip Shipt
The Nationwide Auto Transport Blog Team
Photo by CZmarlin
No related posts.