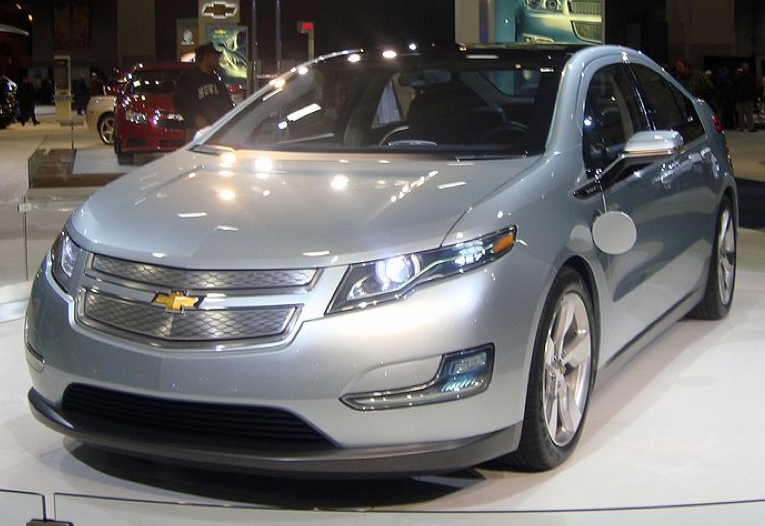 As you know, I've been going nuts in this blog lately over electric vehicles. EVs are futuristic, exciting, environmentally responsible, quiet–and just plain cool.
Electric vehicles also represent a new opportunity for us at Nationwide to help you, our customers. Why? They do not have a very long range–about 100 miles thus far for electric automobiles–so the only practical way to transport them a long distance is to ship them.
Hybrid vehicles are another matter. They use gasoline, so of course you can drive them across the country like any other car. (When you don't feel like doing so or can't do so or want to save wear and tear on your car or want to save the cost and time of travel, that's when you contact Nationwide!)
The Chevy Volt is a plug-in hybrid that became available just this month. GM is calling it an Extended Range Electric Vehicle (E-REV). On the one hand, that's a clever marketing term, but the name does have a point. Hybrid vehicles currently on the market cannot travel for any length of time in electric vehicle (EV)  mode–that is, travel totally on battery power without the gasoline engine.
But the Chevy Volt can. In fact, it can travel 40 miles in EV mode. A lot of people will be able to use this car as an EV commuter and barely use the gasoline engine.
Here is a cool test drive video of this fascinating car:
You don't have to ship your Chevy Volt, but as with any car, the time will come when you can save time, money, and bother by doing so. If you currently have such a need, we will be happy to assist! Please talk to one of our Car Transport Specialists today!
Chip Shipt
The Nationwide Auto Transport Blog Team
Photo by Mariordo.
Related posts: