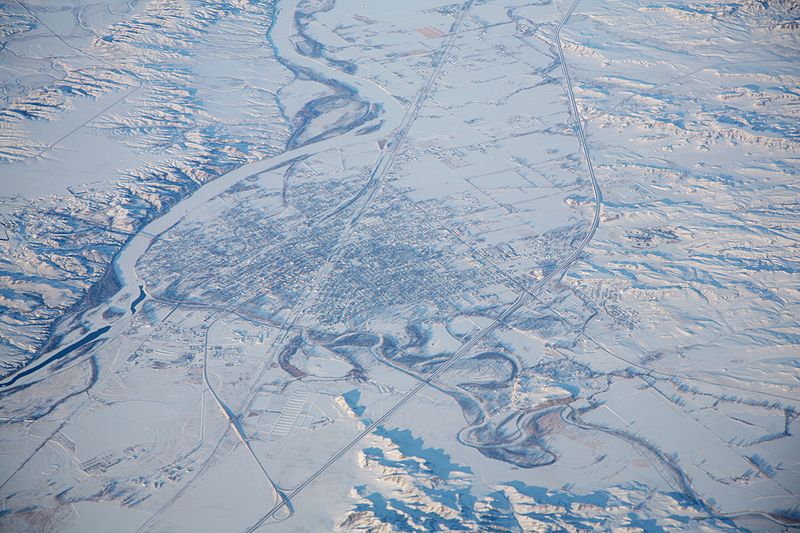 Do your travel plans this winter include driving through the ever-popular state of Montana? You may want to rethink your strategy after checking the weather forecast! In November of last year, Billings, Montana had a record foot of snow–that's twelve frosty inches!–fall between midnight and six o'clock after getting seven inches of snow the previous day! As you can see in the picture above, Miles City–just east of Billings–got its fair share of snow as well!
The city of Billings was covered in a chilly blanket of snowy oblivion and so were the roads! Driving on the roads and highways became a treacherous trek due to the heaping pile of snow the blustery winter weather storm left behind. Prudent residents of Billings stayed indoors, but weary travelers caught in the storm had no choice but to endure the bitter elements.
Steer clear of the slick roads by using Nationwide to ship your car to or from Billings, Montana! Nationwide has the your and your car's safety in mind and offers a reliable way to transport your car! After all, Nationwide is the best way to ship your car to Montana! With Nationwide you can stay off the roads and leave the driving to our experts! We'll take care of you!
For more information, please contact one of our Car Shipping Specialists.
Chip Shipt
The Nationwide Auto Transport Blog Team
Photo by Dschwen
No related posts.