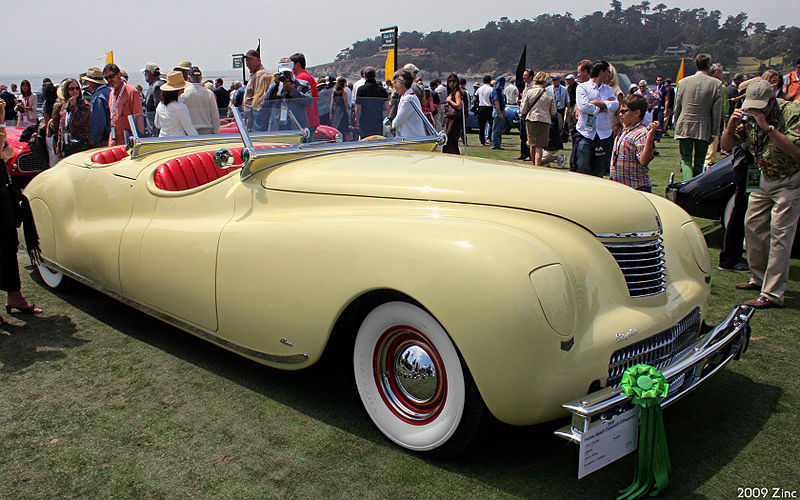 Some of you may know Reno as the ideal place for casinos and gambling, but its true hot spot is the National Automobile Museum! Downtown Reno looks like light entertainment compared to the fun and enrichment to be had at the National Automobile Museum!
With over 200 cars dating from the 1890s to the 1950s to the present day, the museum sets up a classic atmosphere that makes you feel like you've gone back in time! Besides the galleries where period automobiles are displayed, the museum has a theater where films run throughout the day, an automotive shop for making repairs on the many still functioning cars in the museum, and a gift store!
National Automobile Museum (The Harrah Collection)

Open
Monday – Saturday: 9:30 a.m. – 5:30 p.m.
Sunday: 10:00 a.m. – 4:00 p.m.

Closed
Thanksgiving Day
Christmas Day

10 South Lake Street
Reno, NV 89501-1558
(775) 333-9300

Admission
Members: Free
Seniors (62+): $8.00
Adults: $10.00
Juniors: (6-18): $4.00
Children (5 and under): Free

Group rate for 10 or more people
In addition to your basic classic automobiles, there are celebrity automobiles that bring a whole new level of awe to the museum! Such vehicles as Andy Griffith's 1912 Baker Electric Model V Special Extension Coupe, Elvis Presley's 1973 Cadillac Eldorado Custom Coupe, Frank Sinatr's 1961 Ghia L.6.4. Hardtop, and John Wayne's 1953 Corvette 2934 Convertible give added prestige to the galleries!
So if you're planning a trip to the museum, ship your car to and from Reno, Nevada, with Nationwide Auto Transport! Avoid the hassle of having to drive and stop worrying about today's high gas prices with Nationwide! Nationwide Auto Transport will ship your car to or from Nevada with speedy and reliable service!
For more information, please talk with one of our Auto Transport Specialists today.
Chip Shipt
The Nationwide Auto Transport Blog Team
Photo by Rex Gray
Related posts:
Ship your historic automobile to the Tampa Bay Automobile Museum in Tampa, Florida, with Nationwide!