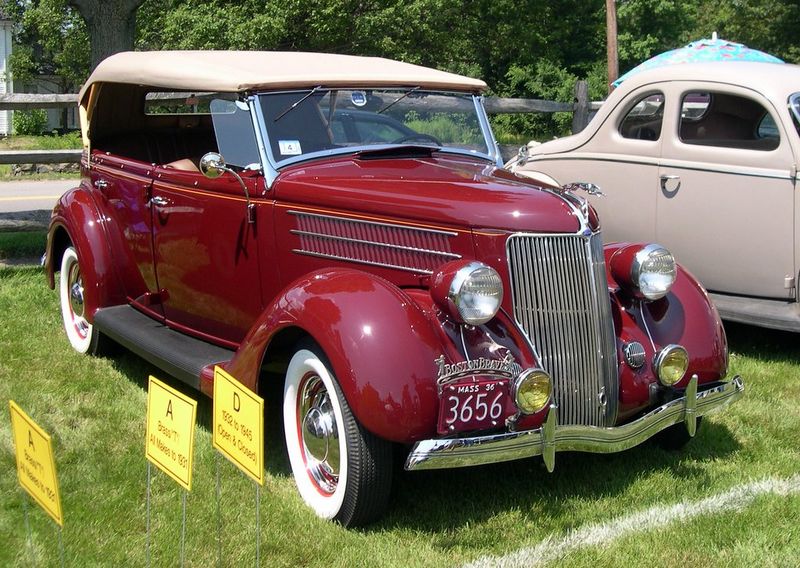 Any excuse is a good one to visit the stunningly spectacular Sacramento, California! Whether you are going to the historic Sutter's Fort in Old Sacramento; looking to attend a performance at the California Musical Theatre, Sacramento Ballet, or Sacramento Philharmonic Orchestra; or touring the Crocker Art Museum, Governor's Mansion Historic Park, or the California Museum for History, Women, and the Arts, it is sure to be an enjoyable experience! Ship your car to Sacramento, California, with Nationwide Auto Transport!
Also, a hotspot for auto-enthused tourists is the California Automobile Museum! The museum offers a variety of exhibits that change on an intermittent schedule. Currently the exhibits on display are Automobilia, Going Green, and Dropped and Chopped!
The Automobilia exhibit is dedicated to Italian auto manufacturing, with the sponsorship of Ferrari of San Francisco and The Scoot Shop. A rotating collection of rare, exotic Italian cars are displayed for the pleasure of visiting auto enthusiasts!
Going Green proudly displays rare clean fuel alternative cars, such as a 1913 Rauch & Lang Electric car, a 2000 Daimler-Benz NeCar 4a Fuel Cell Vehicle, a 1972 Datsun electric car, a CHP Custom Electric Chopper, a 2007 BMW Hydrogen 7 and two Nissan Electric Vehicles–a Hypermini and an Altra.
And the Dropped and Chopped exhibit features classic rods and customs from 1946-1960, including a 1940 Mercury partly customized by Dick Bertolucci, a 1936 Ford Phaeton, a 1932 Ford raced at Bonneville in 1951, and "the Marquis" built by Bill Cushenberry in the 1960s.
Open
Monday – Sunday: 10:00 a.m. – 6:00 p.m.
Third Thursdays: 10:00 a.m. – 9:00 p.m.

Closed
Thanksgiving Day
Christmas Day
New Year's Day
Close at 3:00 p.m. Christmas Eve and New Year's Eve

2200 Front Street
Sacramento, CA 95818-1106
(916) 442-6802

Admission:
Vintage(65+): $7.00
Adults: $8.00
Students(with ID): $4.00
Children(4 and under): Free
Members: Free

Group rates available
Discount available for AAA members
More perks of the California Automobile Museum are the educational activities offered, such as classes, school and group tours, docent training, community outreach programs, and educational trips! Upcoming classes include Auto 101 for kids–workshops that focus on how cars are made, safety, and basic maintenance inside and out– and CAM Photo Workshops for adults–where talented photographers mentor beginner photographers on capturing esteemed vintage automobiles on film! Discover the wonders of automobiles by shipping your car to California with Nationwide Auto Transport!
For more information, please talk with one of our Auto Shipping Specialists today.
Chip Shipt
The Nationwide Auto Transport Blog Team
Photo by Stephen Foskett
Related posts:
Nationwide doesn't give you the "runaround" when it ships your car to or from Riverside, California!