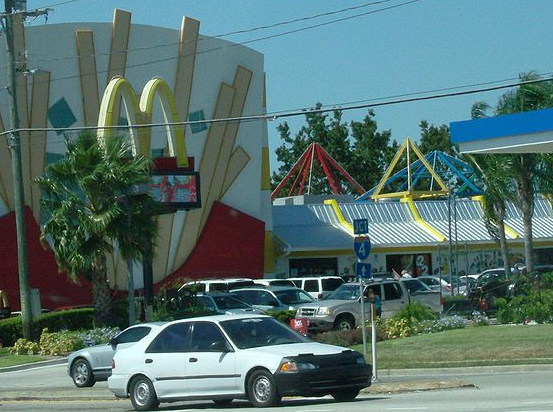 Orlando, Florida, is truly one of the most beloved vacation destinations in the United States. Perhaps the first attraction there that comes to mind is Disneyworld, but there's a lot more there than that! Wikipedia provides a list of the amusement parks you can enjoy in the area.
With so much to see in Orlando, many of you will want to stay there a bit. Especially in winter!
Let's consider the logistics of an extended stay. These are your basic options:
Drive to Orlando and back.
Fly to Orlando and rent a car.
Fly to Orlando and ship your car there with Nationwide.
No. 1 is very practical if you don't live too far away. The farther away you live, the less practical and fun this becomes. People drive to save money, but the cost of gas, vehicle wear and tear, and time not spent having fun at the destination all take their toll.
No. 2 is standard operating procedure for a lot of people. As we all know, however, renting a car is not cheap. At a certain point, you will spend more on renting a car than you would shipping your car with Nationwide. And you might as well be driving your own comfortable, familiar car in Orlando, right?
More and more people are going with No. 3: using Nationwide to transport the family car to and/or from the vacation destination.
Here are the possibilities that No. 3 opens up:
Flying both ways and enjoying your own car at the destination. We can deliver your car right to your hotel, vacation home, etc. Much more convenient and pleasant than a rental car for a longer stay!
Shipping your car and participating in a car show during your vacation.
Flying and shipping your car one way so that you can enjoy a road trip to or from your destination (without having to drive both ways).
Shipping your car and selling it, giving it to a relative, etc., during your stay.
Pretty interesting, wouldn't you say? It's a new way of thinking about your vacation, made possible by Nationwide's affordable car shipping prices and Nationwide's incredibly reliable car shipping services.
We got this message from an Orlando customer recently:
Just wanted to tell you that I was very impressed with the guy that picked up my car… kudos!

Sonya
That's why we say that Nationwide is your best car shipping choice to and from Orlando. In fact, Nationwide is your best car shipping choice to and from anywhere in Florida!
Need vacation car shipping advice? Please talk to one of our Vehicle Shipping Specialists today!
Chip Shipt
The Nationwide Auto Transport Blog Team
Photo by Xnatedawgx
Related posts: