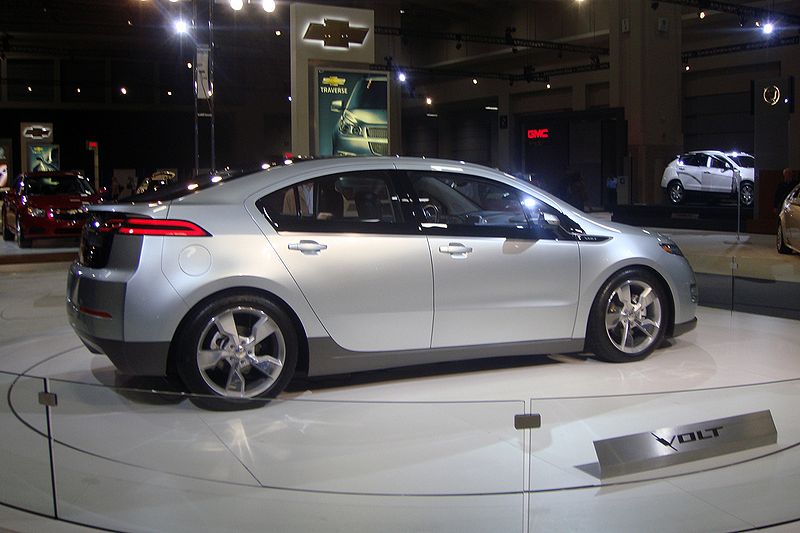 A while back I wrote a post on the Chevy Volt, talking about its environmentally responsible EV mode. I am thrilled to tell you that the Chevy Volt took part in the NAIAS this month where it became the North American International Car of the Year. As CrunchGear puts it:
The don't-call-it-an-extended-range EV essentially swept 2010′s consumer automotive awards, earning the top spot as Motor Trend's 2011 Car of the Year, Green Car Journal's 2011 Green Car of the Year, Automobile's 2011 Automobile of the Year, and placing among the top ten in both Car and Driver's and Ward's AutoWorld's 10 best of the year. So yeah, GM built a winner with the Volt.
The concept that started in 2007 has surpassed all expectations, leapfrogging its way to the top of the charts! Nationwide salutes the Chevy Volt's astounding accomplishments at the NAIAS in Detroit, Michigan. And speaking of Detroit, Nationwide Auto Transport is the best way to ship your car to or from Detroit, Michigan! By using Nationwide Auto Transport, you can ship your car to Michigan with peace of mind that your car will arrive safely!
To learn more, please talk to one of our Car Shipping Specialists today!
Chip Shipt
The Nationwide Auto Transport Blog Team
Photo by Mariordo
Related posts: