For most of us, shipping our car is not something we will do very often in our lifetime. It's a new experience for many, and somewhat stressful when you think about putting one of your most expensive assets in someone else's care. We've put together a list of 7 important things you should remember when preparing to ship your car.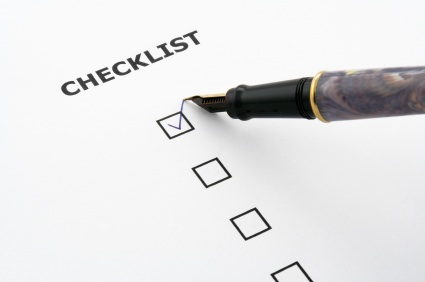 1. Choose a Trustworthy and Knowledgeable Auto Transport Company: For most people, their auto is one of the most important and precious items they own. With the average price of new cars costing more than $29,000, it's no wonder people consider them valuable. Add to that the cost of yearly insurance and it's not hard to imagine that if someone is going to ship their car, they want to choose a reputable and experienced car shipping company.
2. Make Sure You Have Your Car When You Need It: This means allowing enough time for the vehicle to be picked up and transported from one location to the next. Making your reservation two weeks before the car is to be picked up is a good rule of thumb. Giving the auto transport company at least a week to make the delivery is average, but it can take up to 10 days to go coast to coast.
3. Make Sure You Understand the Shipping Quote: By this we mean, how long do you have to make a decision after you receive a quote on the cost of shipping your car, boat or other vehicle? Our shipping quotes are good for 30 days.
4. What Type of Vehicle Transport Service Do You Need: Do you have a classic car or an oversized vehicle, like a boat? Do you need to get your vehicle from one location to the next in a hurry? We have four types of vehicle transport services to serve your needs.
5. Storage or Door-to-Door Service: Some auto transport companies pick up a car with one carrier, drop it off at a car terminal or lot, and then have it picked up by another carrier. Sometimes this happens once, sometimes more often, during the shipping process. We don't do this (unless there is a problem with a drop off, or if the customer requests a car be dropped off at a terminal or lot). We use one carrier that goes from your pick up location to your drop off location. This minimizes the chances of damage to your vehicle and the time that it takes for your vehicle to be delivered.
6. Always Review Your Bill of Lading: This is basically a contract, a receipt and checklist all rolled into one document. It states the condition of your car when it is picked up (noting any pre-existing damage and the odometer reading), the cost of the delivery, and the estimated pick up and drop off dates.
7. Always Remove Personal Items and Turn Off the Alarm: We are not responsible for personal belongings left inside the car or the trunk and we cannot have the alarm accidentally activated!
No related posts.