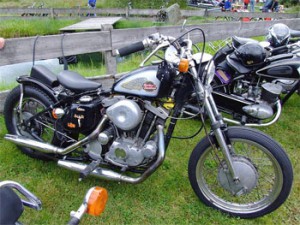 Nationwide, the best choice for shipping your motorcycle in the United States!
You may have known that Nationwide is your best choice for vehicle transport in the United States.
But did you know that "vehicle" in this case includes cars, trucks, SUVs, ATVs, boats, oversized equipment and motorcycles?
That's correct! Nationwide is also your best choice for motorcycle shipping!
Whether you're riding a Harley, Honda, BMW, Yamaha, or Kawasaki, you'll find that we treat your treasured bike as if it were our own. Triumph, Suzuki, Ducati, Vespa, Nationwide ships all motorcycles, anywhere in the 48 contiguous states!
Here's how we'll pamper your bike. For motorcycles, Nationwide recommends enclosed transport. This gives your bike superior protection as it makes its trek to your ultimate destination. Your loyal bike is always braving the elements to get you where you need to go in style. Now your bike will get the break it deserves, riding in comfort in one of our professionally driven transport trucks!
Nationwide's convenient motorcycle shipping quote process is the same as for our cars. All you have to do is enter in your information, and we'll provide you pricing that makes sense.
After that, Nationwide has some motorcycle shipment tips that will help make your bike's journey go as smoothly as possible. Then we come pick up your motorcycle and transport it to its final destination, it's really that convenient and simple!
Our customers rave about how well we treat their motorcycles. In fact, we regularly ship rare and classic bikes all over this great land of ours. Collectors, dealers, competitive riders, and bike fans of all types know how well we do our job. We hope we get a chance to demonstrate the ultimate motorcycle transport service to you, too! Please contact Nationwide about your motorcycle transport needs today!
Chip Shipt
The Nationwide Auto Transport Blog Team
No related posts.