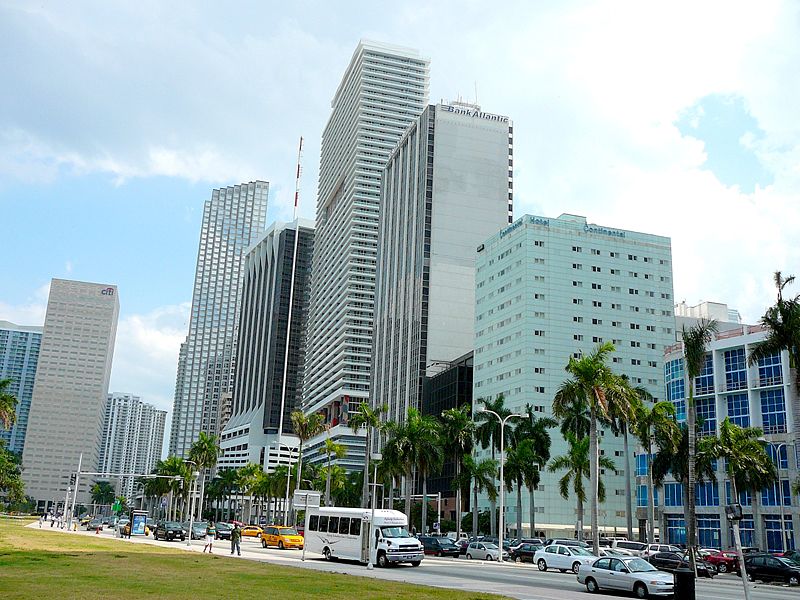 Recently we received a testimonial that was as refreshing as a gigantic glass of Florida orange juice:
I want to thank you for the prompt service. The driver was on time and gave plenty of notice. It has been a pleasure to work with you.

Fay
Hialeah, Florida
Fabulous! We are proud that Nationwide is famous for its prompt car shipping service.
I had not known what Hialeah was, so I looked it up. It turns out that it's a highly charming city near Miami. I've been to Miami before and it left a very good impression on me. The impression was: warm! Yes, warm, active, vibrant–all of these qualities are what make Miami one of the Great American Cities.
By the way, the photo you see here is of the glorious Miami skyline!
Did you know that Nationwide is your best auto transport choice to and from Miami? It's true! In fact, Nationwide is the best way to ship your car to or from anywhere in Florida!
We can help you out right now! All you have to do is call one of our Auto Transport Experts!
Chip Shipt
The Nationwide Auto Transport Blog Team
Photo by Averette.
No related posts.