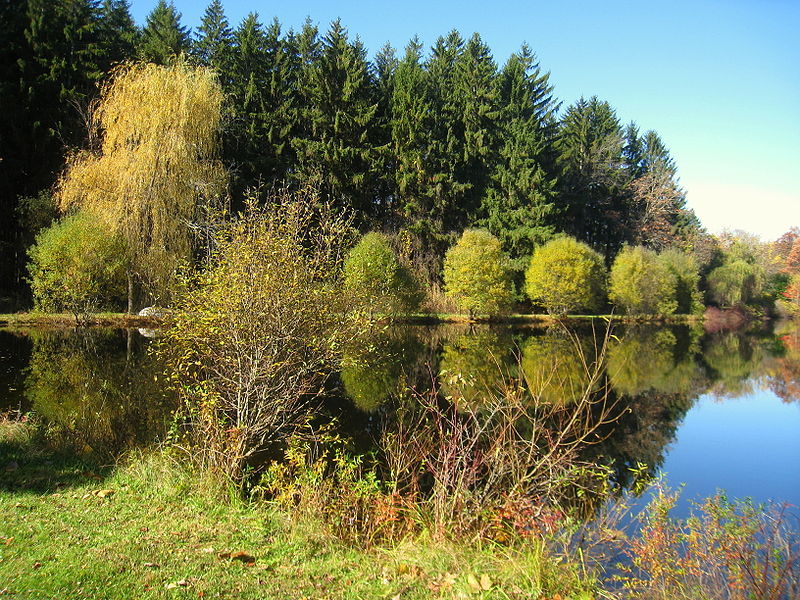 Recently we received an extremely heart-warming email from a satisfied customer:
Thanks for your help during this stressful time. I will recommend your service to others.

Sue D.
Somers, NY
Moving can be stressful. Shipping your car can also be stressful–if the wrong auto transport company is selected! But we at Nationwide specialize in removing stress, allowing you to be confident that your cherished vehicle will reach its destination in perfect condition!
Somers, New York, is perhaps the least-stressful city on the East Coast. As you can see from the photograph here, it is a land of trees, a land of ponds! So I can only imagine the horrendous stress that Sue was going through.
Somers is about an hour and a half from New York City in traffic–or so Google maps tells me. Being close–but not too close–to the Big Apple is another reason why Somers is so lacking in stress. You can take in Rock of Ages and have dinner at Nizza, and then return home to your favorite pond.
It's for all of these reasons we say Nationwide is your best and most stress-free auto transport choice to and from New York City (which is close–but not too close–to Somers)! In fact, Nationwide offers the best and most stress-free car shipping to and from anywhere in New York State!
To begin your auto shipping adventure to or from the Empire State, please talk to one of our Vehicle Transport Specialists today!
Chip Shipt
The Nationwide Auto Transport Blog Team
Photo by Daderot.
No related posts.