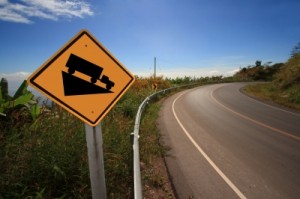 Thousands of people move across the United States every day. They have to move for a multitude of different reasons. Many people move for college, jobs, military service, pleasure or just a change of scenery. In a large percentage of these moves, the person moving has multiple vehicles. In some cases, they are driving one vehicle and want the second vehicle moved. In other cases, they are flying to their new home and want all of their vehicles moved. Either way, Nationwide Auto Transport can help. Moving a car from Mobile to Little Rock is no problem.
One of the nation's largest employers is located in the Northwest corner of Arkansas,Bentonville. Wal-Mart employs approximately 1.8 million people. The national headquarters for this behemoth is located in Arkansas. This brings in people from all over the country to work in this state. Whether you are moving to Arkansas for college, pleasure or employment, Nationwide Auto Transport can help. Nationwide offers car transport services that can meet the need of almost any client. Feel free to give us a call or fill out our online form to receive a free car shipping quote.
Chip Shipt
The Nationwide Auto Transport Blog Team
Choosing a Car Transporter can seem like an overwhelming task with so many auto transport companies. The great news is that vehicle transport does not have to be time consuming and stressful. Nationwide Auto Transport has a quick and easy process for requesting online car shipping quotes.
Many auto transport companies want clients to sign a contract up front before the client's vehicle has even been shipped. Once agreeing to the contract many customers must then give the company a nonrefundable deposit. At Nationwide, this is not the case.
Nationwide Auto Transport does not require the customers to sign contracts, and if this reliable auto transport company does not move the vehicle, there is no cost. The new and updated online car shipping quote form is quick and easy. Nationwide values their customers' time and money.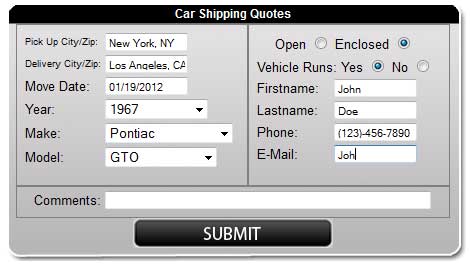 Nationwide Auto Transport also has car transporter specialists standing by to answer any questions and guide clients through the vehicle transport process. Get the process started today by requesting an online car shipping quote or calling a car transporter specialist at 1-800-689-6498.
Chip Shipt
The Nationwide Auto Transport Blog Team
Auto Transport All Over Alabama
Shipping a car from Alabama to another part of the state is no sweat. Sometimes when people think about auto transport, they only consider shipping their car if they are moving from one side of the country to the other. However, car transport services can be extremely beneficial when

simply moving across a single state. Whether a person wants to move a car from Mobile to Huntsville or from Decatur to Dothan, Nationwide Auto Transport can help. Nationwide Auto Transport has years of experience shipping all types of automobiles from every corner of the country. Whether you are moving across the state for a job, or moving for pleasure, we can meet all of your car shipping needs. After all, Alabama has one of the top retiree locations on the gulf coast with the city of Gulf Shores, AL.
So if you are moving to the gulf coast for some fun in the sun and need a car transported, we will be glad to help. We have transported hundreds of vehicles all over the great state of Alabama and are sure to be able to meet everyone's needs. If you want a customized vehicle transport, or have any questions feel free to give us a call. We would like to give a shout out to all you football fans out there, go Crimson Tide.
Chip Shipt
The Nationwide Auto Transport Blog Team